1969


Sun Oil Co, General Motors, and Roger Penske collaborate to develop CAM2, a superior performance motor oil
1975


Mark Donohue sets world closed-course speed record at 221.160 MPH at Talladega in Penske's CAM2 Porsche
1975


Sun Marketing developed an extensive advertising campaign investing over $20 million in promotion which positioned CAM2 as a highly recognized winning brand
1976


Mario Andretti runs in the 1976 INDY 500 in CAM2 McLaren M-16
1978


1978 USAC certifies CAM2 20W-50 as the first multi-viscosity oil to be used in the racing division
1979


Rick Mears wins INDY 500 in the CAM2 PC-6
1979


Don "Snake" Prudhomme wins NHRA Funny Car Championship using CAM2
1979


CAM2: Drive the Indy Winner!
1980

Don "Snake" Prudhomme sets NHRA Funny car world record in his CAM2 Army Omni
1981


Original 8 motor oils are promoted as DIY motor oil
1981


Bobby Unser wins Indy 500 with CAM2
1982


Don "Snake" Prudhomme sets NHRA Funny car world record in his CAM2 Army Omni. Resets World record in the Pepsi Challenger in 1982.
1984


CAM2 motor oil company was formed (purchased brand from Sunoco)
Sunoco continues to market CAM2 Racing Gasoline
1985


Launch of CAM2 chemicals line
Product line expands to include motorcycle oil, oil filters, belts
1987


CAM2 goes international:
Beginning of sales into Europe
Product Line expands to include Heavy Duty and 2-Cycle products
1989


CAM2 promoted at Automechanika, Germany and international sales expand
1990


New Britain, PA office and warehouse opened
1995


CAM2 develops a complete line of PCMO cases and associated auto aftermarket parts. CAM2 brand 20-year exhibitor at AAPEX
1997

CAM2 enters bulk lubricants market and later becomes largest independent bulk supplier in the US
1998


Launches grease line
1998


CAM2 becomes an ILMA marketing member
2000


CAM2 starts field sales training program for products/services
CAM2 becomes a member of AWDA
2001


Launches CAM2 SuperPro - first API SL PCMO
2004


Launched CAM2 SuperPro Plus - first API SM/GF4 PCMO and calcium sulfonate grease tubes
2005


Launches first FULL SYNTHETIC PCMO Line - SYNAVEX
2007
CAM2 Oil Products Co. merged to become CAM2 International, LLC
2007

CAM2 acquired its own state of the art blending and manufacturing facility in Hammond, IN
2009


Relaunch CAM2 Blue Blood Racing Oils
2009


CAM2 launches re-designed state of the art website
Provides new & used oil analysis services
2011


CAM2 Sponsors Grave Digger monster truck and Feld engine builder endorses CAM2 Blue Blood
Launches technical support and tech corner
2011


CAM2 became an ILMA manufacturing member
2012


CAM2 opens West Coast blending facility and sponsors Stone Crusher monster truck
2013


CAM2 partners with Skip Barber Racing School
2013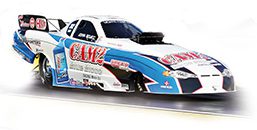 CAM2 returns to NHRA
2013


CAM2 partners with Snake and Mongoose Movie
2014


CAM2 opens Vicksburg packaging facility: Rail, Truck Barge Access; Bulk & Packaging Facility; New Laboratory for on-site testing
2016


Continuous product development expansion to 325 SKUs including 6 Gal RackPack, Aerosols, and additional PCMO products
2017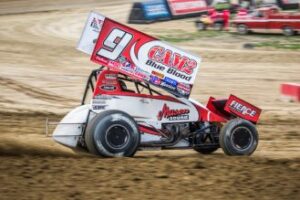 CAM2 Sponsors Funny Car driver, Paul Nienhiser.
2019


CAM2 Today is continuing product development expansion